Jihadist groups in the Idlib Governorate have attacked the Christian city of Al-Sqaylabiyeh for the second straight day, a source in the area told Al-Masdar News Monday morning.
According to the source, the jihadist rebels fired rocket propelled grenades (RPG) and artillery shells into Al-Sqaylabiyeh, hitting a number of homes in the predominately Antiochian Orthodox Christian city.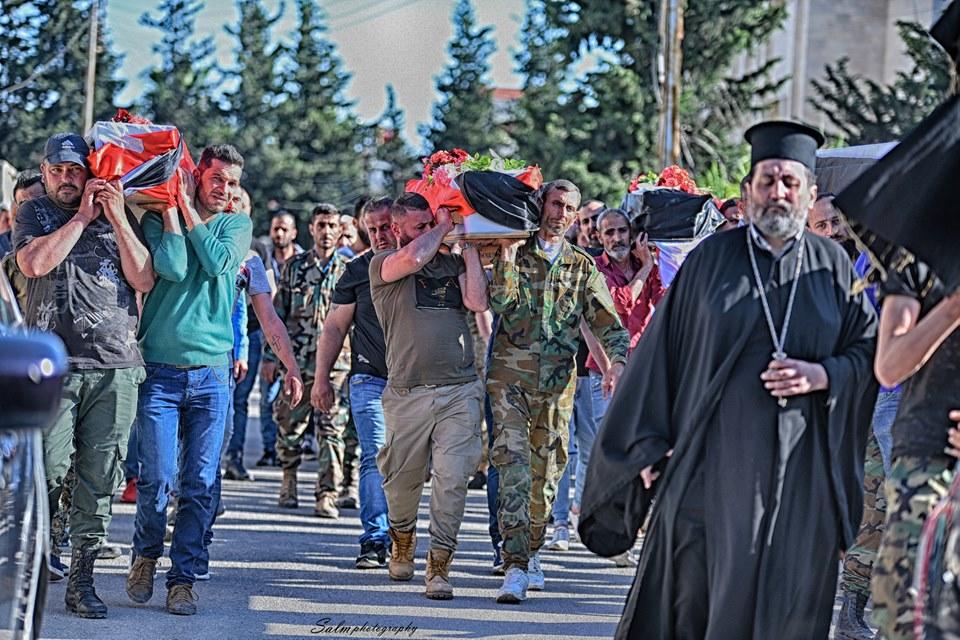 On Sunday, the jihadist rebels launched an identical attack that killed six people, including five children.
The Christian city has long been targeted the jihadist rebels because of their resistance to their attacks. Al-Sqaylabiyeh is home to one of the most powerful units from the National Defense Forces (NDF) and the "ISIS Hunters".
During the jihadist offensive in northwestern Hama in 2014, Jabhat Al-Nusra and the Free Syrian Army (FSA) repeatedly tried to capture Al-Sqaylabiyeh and the nearby Christian city of Mhardeh; however, the locals fought off all of their attacks.
Al-Sqaylabiyeh is also home to a large number of displaced civilians from the Hama and Idlib governorates; they fled to the city to escape the violence taking place in and around their homes.
Meanwhile, the situation for the jihadist rebels in northwestern Hama and southwestern Idlib is progressively getting worse as they have lost a total of five towns on Monday.
Led by the Tiger Forces, the Syrian Arab Army seized two more towns Monday afternoon following an intense battle with the jihadist rebels.
Prior file footage showing life amidst the war in the northwest Hama Christian towns of Mahardah and Al-Sqaylabiyeh.
According to a military source near the front-lines, the Syrian Arab Army took control of Al-Tobeh and Sheikh Idris after launching a swift attack from the Kafr Naboudeh area.
As a result of this advance, the Syrian Arab Army has now secured the western axis of Kafr Naboudeh, leaving only the northern and eastern flanks left in danger.
The Syrian Arab Army will likely shift their attention to the key hilltop of Tal Sakher and the nearby town of Al-Hobeit as they work to fully seucure the northwestern axis of the Hama Governorate.
If they are successful, the army will only have a few sites left to capture in Hama before the entire governorate is under their control. Earlier Monday, the Syrian Army captured three towns from the jihadist rebels along the Idlib-Hama axis; these included Tal Hawash, Hawash, and Al-Jabriyah.